This post brought to you by Carton Smart. All opinions are 100% mine.
This holiday season, amidst all of the opening of presents, lighting of candles, singing of carols and giving of thanks, there will no doubt be a great deal of eating. That's one tradition that is completely universal, right?
But while deciding on the menu or keeping yourself from going back for seconds (and thirds) might seem like the biggest decisions for the day, there is actually one more that can make quite a difference: whether or not to Become Carton Smart.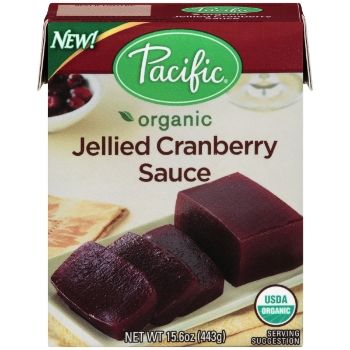 Did you realize how many amazing food products for your holiday meals you can get in a carton? Pacific Foods wants to inspire people to make small, smart decisions when cooking for their families and stocking their pantries and their Tetra Pak cartons are the perfect way to do just that!
Tetra Pak cartons are made of 70% paper, a renewable resource, from selectively harvested, re-grown trees that are FSC-certified (Forest Stewardship Council) and use ⅓ of the packaging as compared to cans. At the same time, the cartons are space-saving, easy to store and open, are fully recyclable and result in 60% less landfill waste than cans.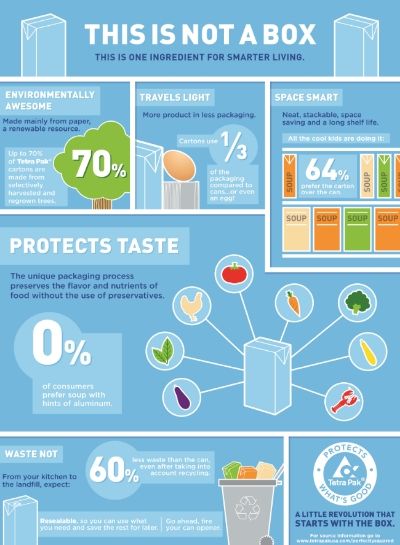 But, when it comes to your cooking, the unique packaging process of Tetra Pak cartons also preserves the flavor and nutrients of food without the use of preservatives. The product quality is exactly the way it was intended to be, your recipe tastes delicious and the cartons are even re-closable so you can use what you need and save the rest for later.
While I wasn't previously familiar with Pacific Foods and Tetra Pak cartons, they sounded like exactly what I would like to welcome into my kitchen!
Whether you are making pumpkin pie, green been casserole, or simply want an easy way to dress up the must-have cranberry loaf on the table, there is a Tetra Pak carton that will work for you!  
While all three of the varieties of Tetra Pak cartons that arrived here were making my mouth water, I knew that this holiday season it would be quick and easy to swap out a can for a carton of Organic Pumpkin Puree in my go-to pumpkin bread recipe.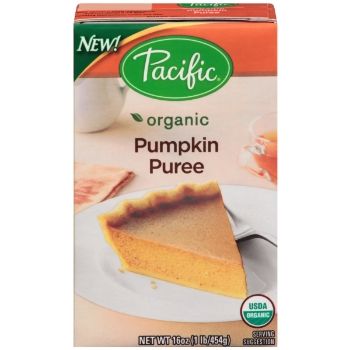 Pumpkin Bread
1 (15 ounce) can pumpkin puree
4 eggs
1 cup vegetable oil
2/3 cup water
3 cups white sugar
3 1/2 cups all-purpose flour
2 teaspoons baking soda
1 1/2 teaspoons salt
1 teaspoon ground cinnamon
1 teaspoon ground nutmeg
1/2 teaspoon ground cloves
1/4 teaspoon ground ginger
Preheat oven to 350°. Grease and flour three 7x3 inch loaf pans.
In a large bowl, mix together pumpkin puree, eggs, oil, water and sugar until well blended. In a separate bowl, whisk together the flour, baking soda, salt, cinnamon, nutmeg, cloves and ginger. Stir the dry ingredients into the pumpkin mixture until just blended. Pour into the prepared pans.
Bake for about 50 minutes in the preheated oven. Loaves are done when toothpick inserted in center comes out clean.
Yum, yum and yum!
This pumpkin bread is moist and delicious and, by using the Tetra Pak carton, I love knowing that it is also a smart choice for my family and our planet!
How can you be #CartonSmart this holiday season?
Follow along with #CartonSmart and Tweet @CartonSmart as well as Follow #CartonSmart on Pinterest and Instagram to find even more ways Tetra Pak carton packages, designed for maximum efficiency and environmental friendliness, are one small way to live smarter.